Impress Your Clients
with A New Philosophy of Client Engagement
Your Clients Want Instant Results
Then they tie your hands because they don't really know their market, customers and message. How frustrating is that?

Most agencies get stuck testing and pivoting for months until they find the right approach. That wastes your time and your client's money. Ugh! Who Needs That?
Don't be that agency! Be Different.
It's Time for a New Philosophy of Client Engagement
A Philosophy That:
Avoids the test and pivot trap
Gets clients excited and engaged from day one
Gets you the research, insights and analysis you need to fully realize your creative superpowers
Adds tons of revenue to your bottom-line with no new overhead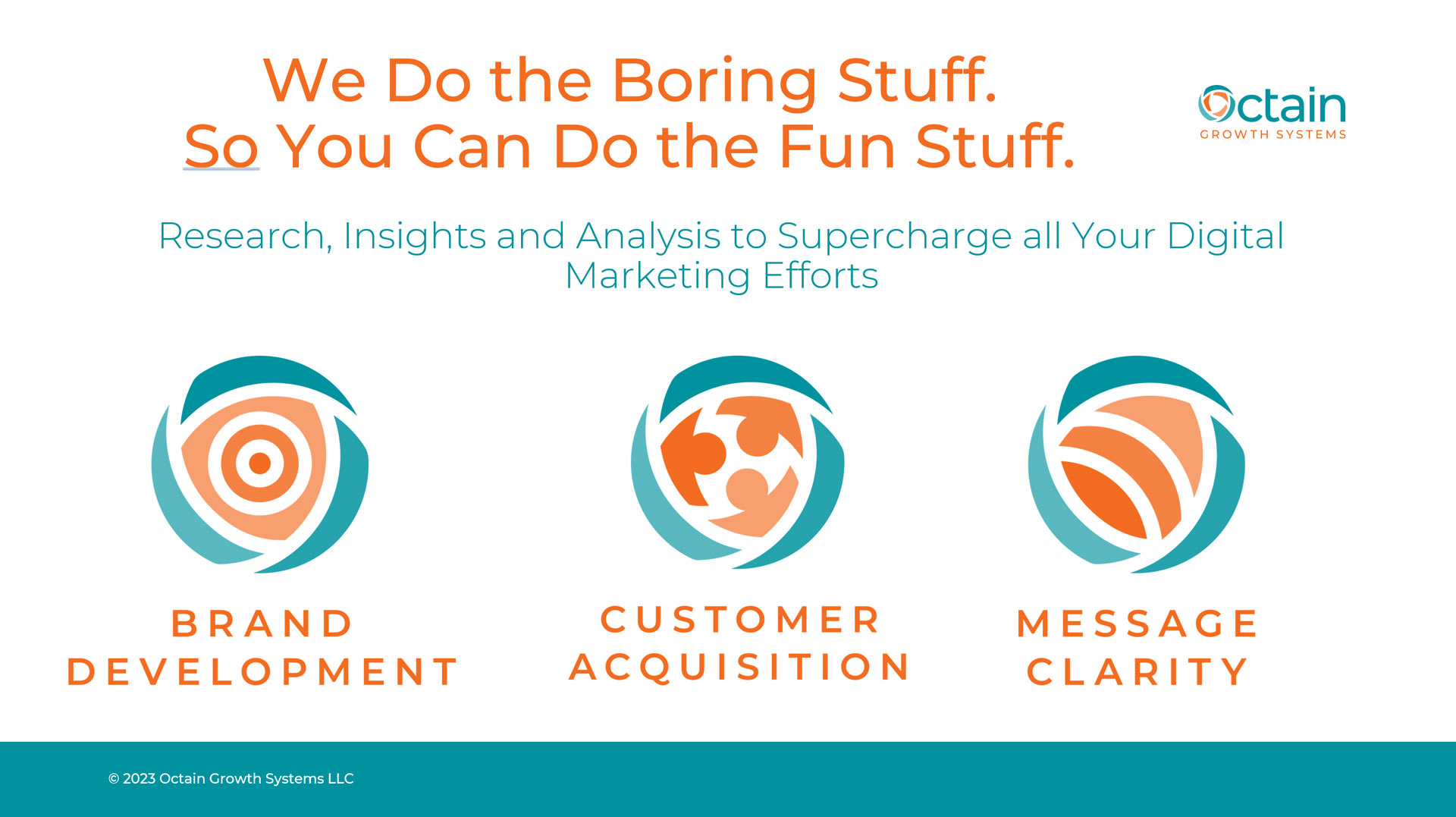 | | | |
| --- | --- | --- |
| WE DEVELOP | YOU GET | SO YOU CAN CREATE |
| 45-60 days to initial deployment | Deep dive, detailed research, insights and analysis | Brand visuals, programs, content and campaigns that engage and delight clients, so they keep them coming back for more. |
| Brand Accelerator Program | Custom developed brand values, brand promise, tagline, brand personality, brand voice. | Brilliant brands that move the client's market presence:  Logo, fonts & colors, mood boards, visual art, brand guides. |
| Customer Accelerator Acquisition Program | A complete profile of your client's target customer. Not just the who and the what but the WHY they buy. | Customer-facing content, collateral and campaigns that communicate better, engage more fully and convert more quickly. |
| Message Clarity Acceleration Program | A well-researched market positioning and a client approved set of messages, benefits and features for all marketing communications. | Content to Amaze your clients, their customers and your competition. |