Thanks for Listening to the Podcast!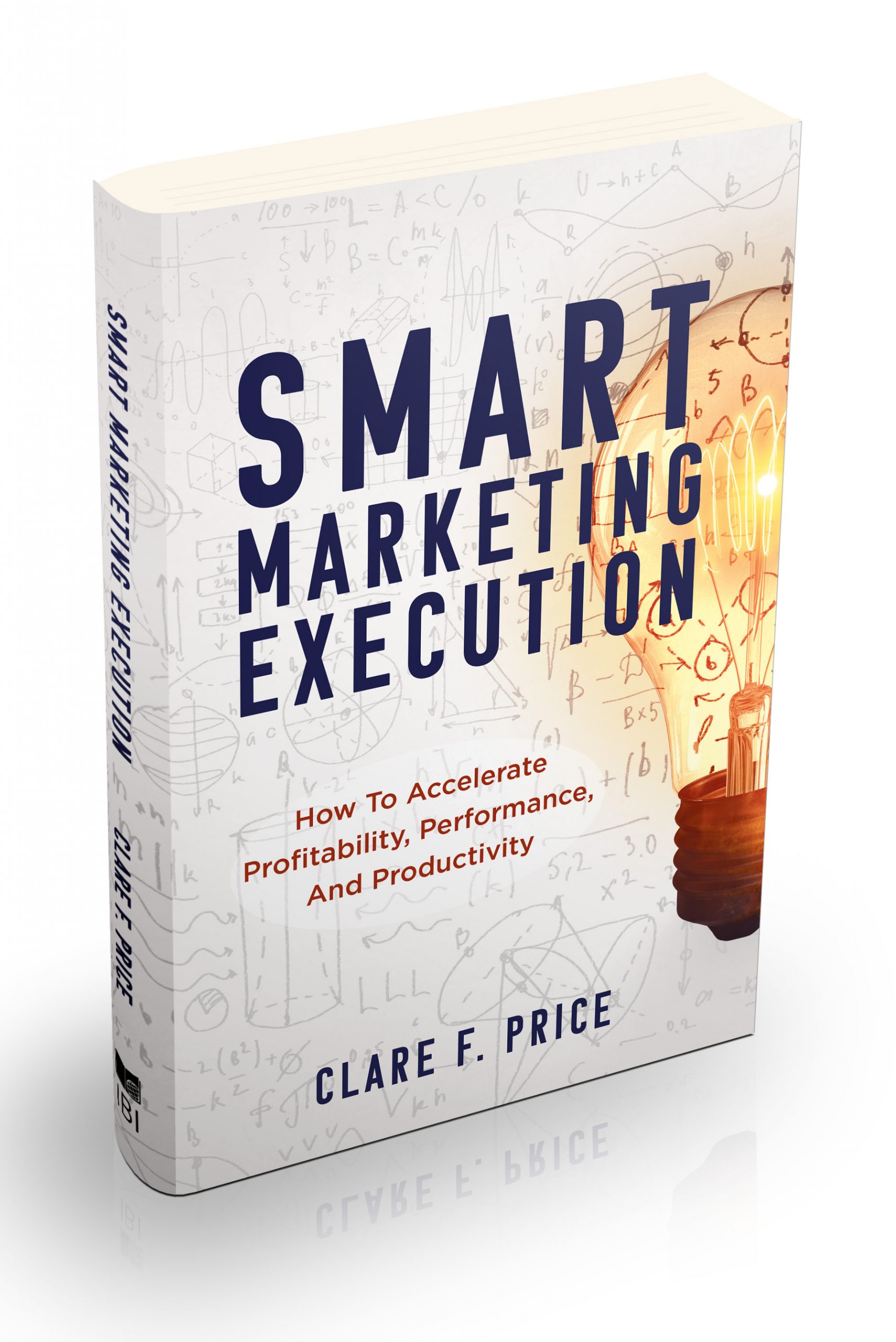 I hope the podcast gave you some great ideas and inspiration for how to change the way you are marketing your business.
If you are really done with trial-and-error marketing and ready to explore a new marketing operating system, I'd like to get you started with this special podcast offer.
Here's What the Beta Readers are Saying
"Smart Marketing Execution is a must read. Clare's framework, what she calls the 'integrated marketing operating system,' will help you and your marketing teams deliver profitability, productivity, and operating efficiency."
"Smart Marketing Execution is unique in that Clare gives all of the details on 'how to' rather than simply what and why. Clare guides business owners and leaders through the exact things they need to do to become more effective leaders."
Steve Pappas,
host of the Science of CX Podcast
"Ideas are great, but the money is in execution! Smart Marketing Execution is a no-fluff roadmap to growth, period."
John Jantsch,
author of Duct Tape Marketing and The Ultimate Marketing Engine
"I thought when I picked up this book, 'Oh God, not another marketing book…' I hate fluff. This is not fluff. What is valuable to me: A clear road map, why I should follow it, and what I get if I do it right. That's what Clare has written. Marketing for people who are operationally focused on getting things done."
Tom Searcy,
author of Whale Hunting and How To Close A Deal Like Warren Buffett
"You hold in your hands a philosophy and approach to marketing in a new world of opportunity. Keep Clare's book within arms' reach and refer to it often. You will find her insights and ideas practical, proven-to-work, and immediately accessible."
Mark LeBlanc,
CSP,
author of Never Be The Same and Growing Your Business!
"This book provides an outline of how to strategize smarter combined with great anecdotes and tools to put Clare's marketing knowledge into action."
Lisa Apolinski,
CMC,
author of Grow Your Market Share In A Zombie Apocalypse
Imagine what it would feel like to stop wasting time and effort on marketing and put in place a marketing operating system. How would that change how you feel about your business?
Now, imagine that system could provide consistent revenue producing marketing results in any economic conditions. 
If you're ready to change the efforts and results from your marketing programs, I've got a great opportunity for you. 
Click here to receive the first chapter of my book, Smart Marketing Execution, and a free 30-minute coaching session on your biggest marketing challenges.